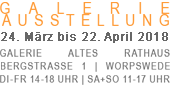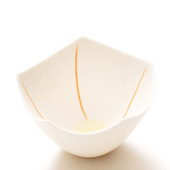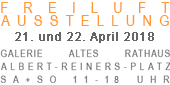 Worpswede - The Artist Village
Worpswede with its gallery Altes Rathaus and its surroundings represents the ideal location, being a workplace for artists from all around the world for the last 127 years, and thus featuring a strong artistic tradition.
The exhibition in the "Gallery Altes Rathaus" with the theme "Metamorphosis" picks up an old subject that has challenged both artists and craftspeople for centuries when painting or working with materials. The unique objects created just for the exhibition and its theme "Metamorphosis" show the whole bandwith of arts and crafts – a plea for the piece itself! The exhibition ends after four weeks with a two-day open-air market, featuring artists from Europe, Germany, and Worpswede.
Information on the events can also be found on following (German) websites:
www.worpsweder-kunsthandwerk.de
www.worpswede.de                www.worpswede-museen.de                www.kulturland-teufelsmoor.de